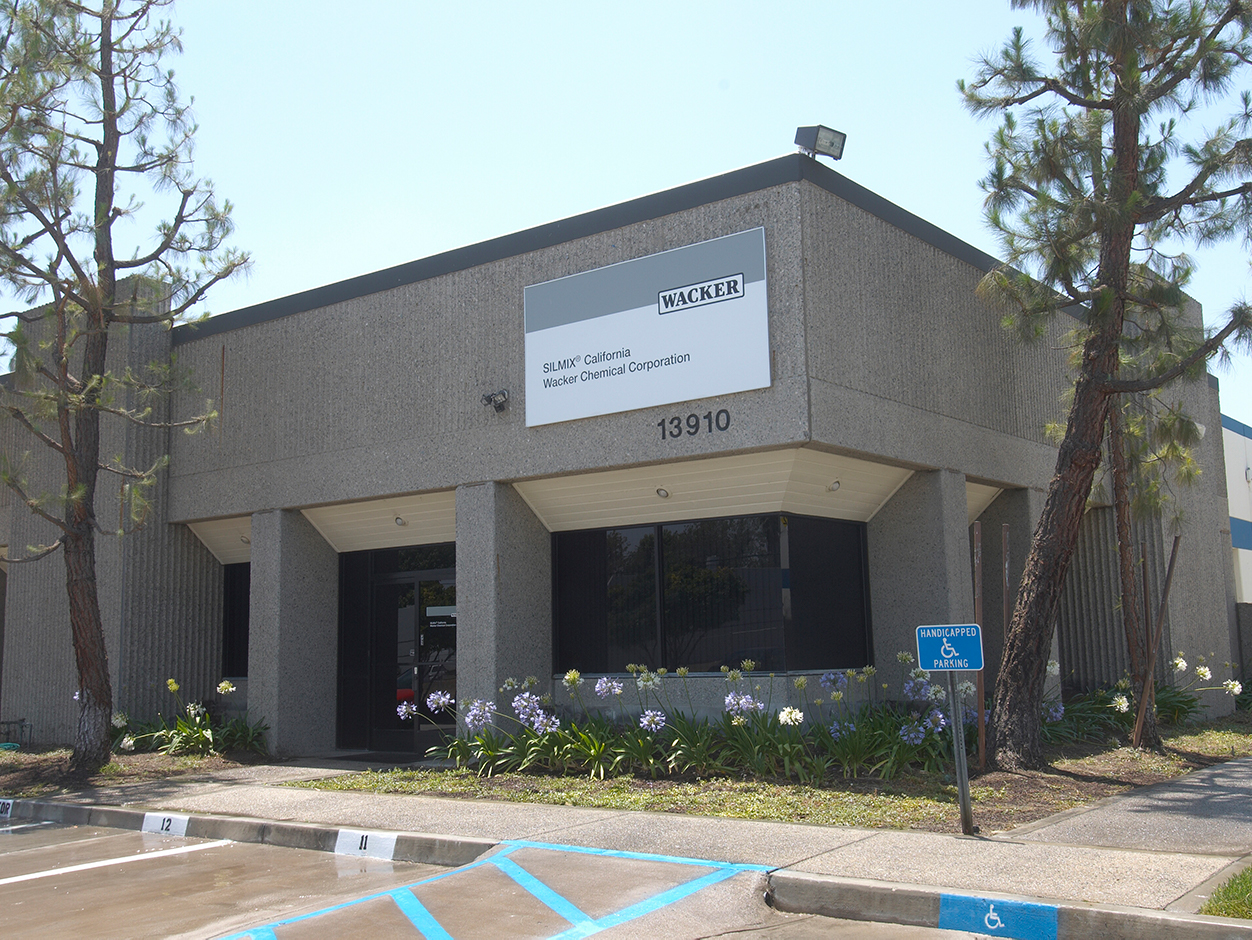 Over 20 years
of experience
SILMIX® California is located in the Inland Empire, Chino, a neighboring community of Los Angeles. The 37,000 sq. ft. facility has been in operation since 1996 and has been modernized with several equipment upgrades since Wacker Chemical Corporation assumed full ownership in 1999.
Meeting the needs for
high-end applications
Along with its standard mixing and milling operations, SILMIX® California also features a calendering machine, adding to an overall facility ideally suited for standard and specialty applications for many industries. We are equipped to formulate and handle the changing needs of our customers, regardless of size or complexity.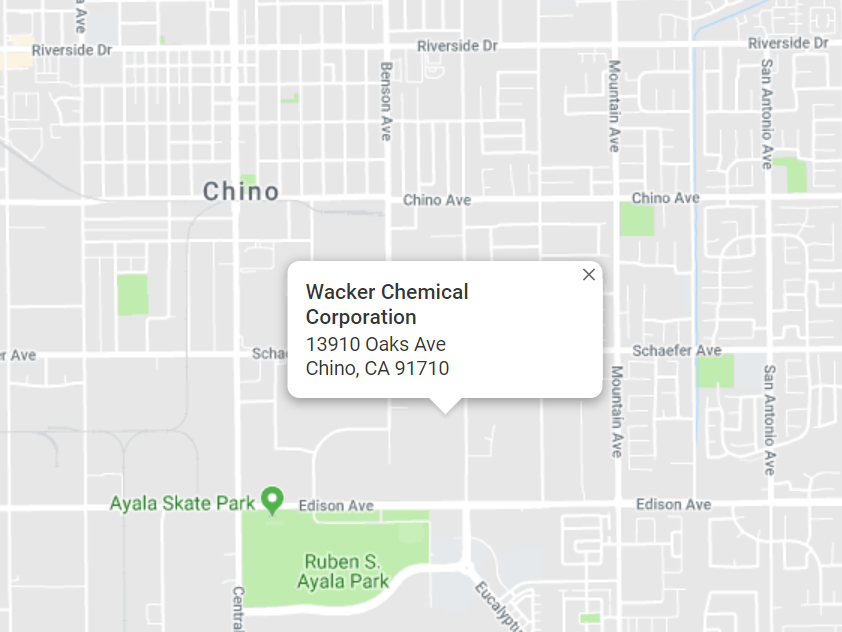 Wacker Chemical
Corporation
SILMIX® California
13910 Oaks Avenue
Chino, CA 91710
United States
Phone: +1 833 474 5619 (833 4 SILMIX)
Email: SILMIX@wacker.com