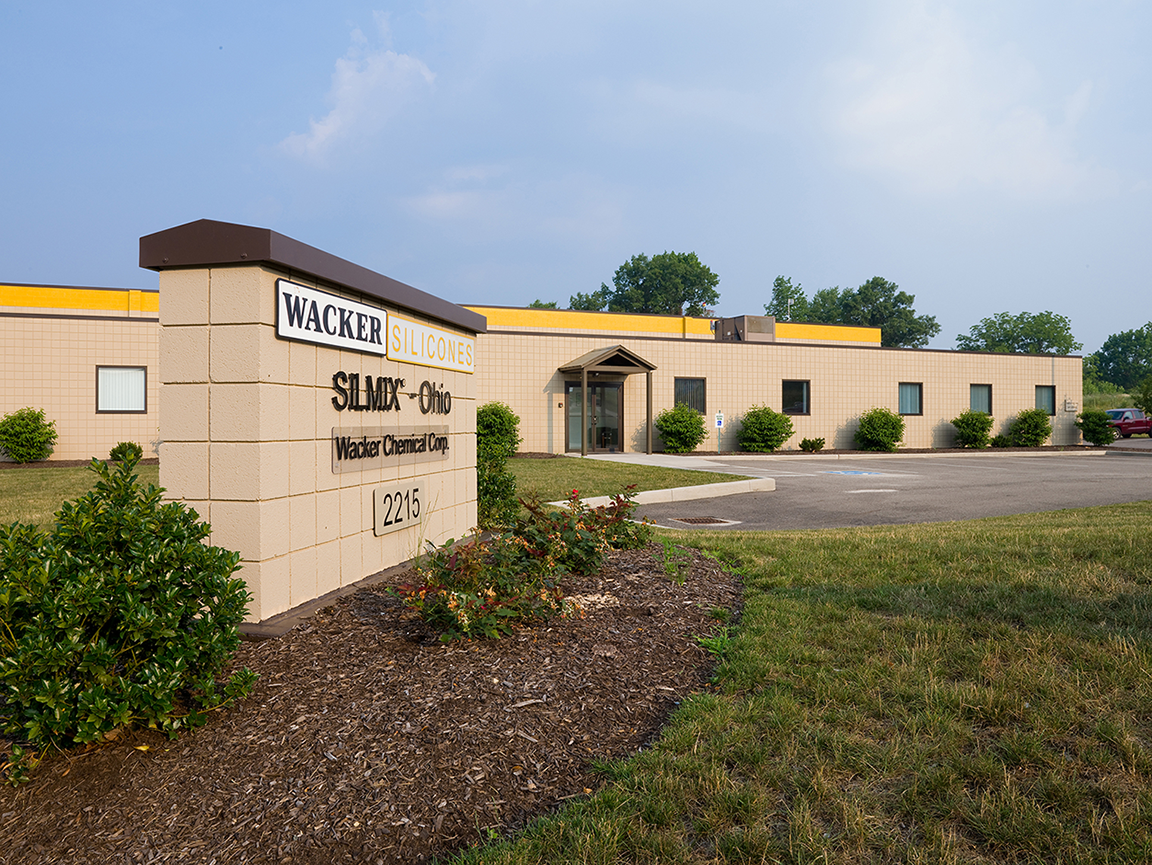 Over 20 years
of experience
SILMIX® Ohio is located south of Cleveland, Ohio, in North Canton, near the Akron-Canton Airport. This 30,000 sq. ft. facility is equipped to deliver rapid order turnaround by streamlining the mixing, milling and packaging operations.
Meeting the needs for
high-end applications
SILMIX® Ohio offers a complete range of ready-to-use compounds with product development ideally suited for standard and specialty applications in many industries. We are equipped to formulate and handle the changing needs of our customers, regardless of size or complexity.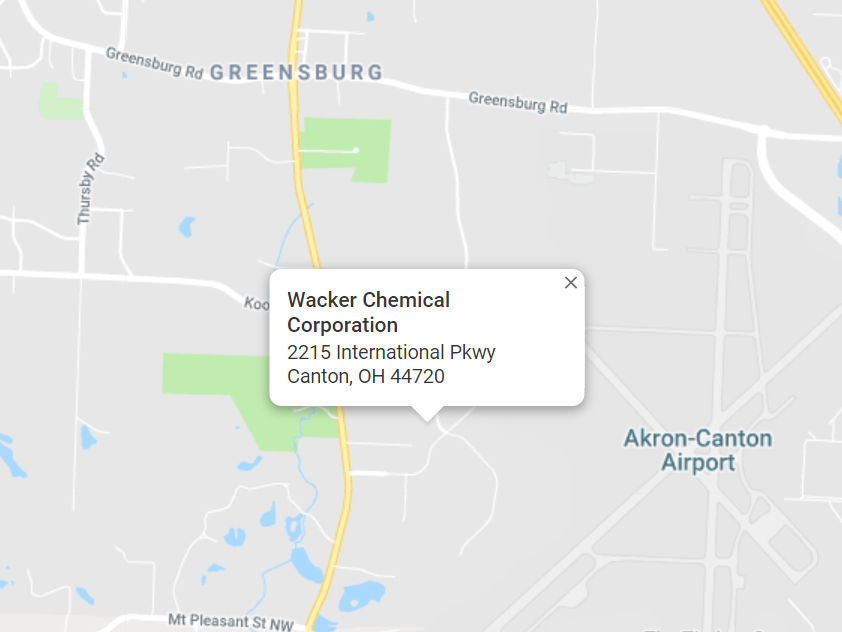 Wacker Chemical
Corporation
SILMIX® Ohio
2215 International Parkway
North Canton, OH 44720
United States
Phone: +1 833 474 5619 (833 4 SILMIX)
Email: SILMIX@wacker.com